Save the Dates for 2020!
17th PRCA Annual International Conference and Expo
March 5-8, 2020  (with Pre-Conference Certification Seminars on March 4-5)
Back in the SUNSHINE STATE by popular demand! Our annual conference will again be in Tampa Florida!  Come work, learn, and play in a sunny environment!!
Holiday Inn Tampa Westshore
Tampa, Florida
We especially welcome newcomers, students, as well as our loyal members and past conference attendees!
=============================================
CORPORATE SPONSORSHIPS   
Please support this years' Conference by joining now as a Corporate Sponsor! Included in your annual membership is Conference exhibit space and recognition in all of our publicity. (View Sponsor Request letter Here) Please click here now to join. 
THANK YOU TO OUR 2020 SPONSORS!
(Visit our SUPPLIERS Page HERE!)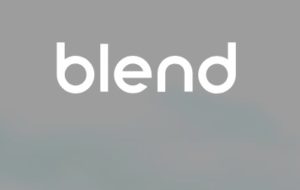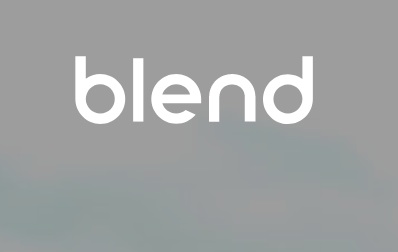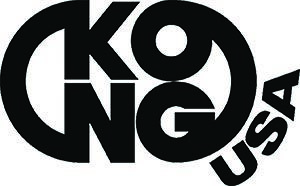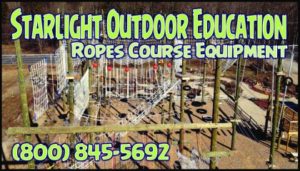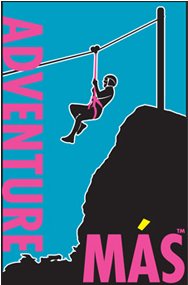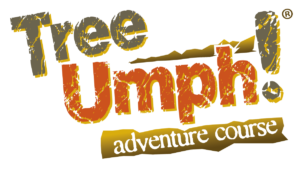 ABOUT PRCA AND ITS ANNUAL CONFERENCE
Since 2004, PRCA has annually convened a conference to promote networking opportunities, general industry knowledge, professional development workshops, state of industry reports, member engagement, and to conduct official Board and Membership Annual meetings.
Who should attend? Challenge course owners, builders, operators, guides, instructors, facilitators, attorneys, insurance representatives, and other interested parties in the ropes challenge course, aerial adventure course, zip line tour industry are encouraged to attend.
A PRCA conference tends to be a more intimate and informal gathering. It  provides a balance of professional engagement while promoting inclusion and the opportunity to have deeper conversations with industry leaders and experts as well as with fellow facilitators and operators.
Conference attendees can gain important skills and core knowledge with access to shared resources which may not be found elsewhere.  And, participation is an affordable option to help you and your staff keep current and aware of important industry changes. Why not attend and gain all the benefits that are available for you through first-hand experience? 
Click here to learn more about PRCA and its many contributions to the Challenge Ropes Course industry!
VENUE/LODGING: HOLIDAY INN TAMPA WESTSHORE 
 The PRCA has a room block reserved for conference attendees. Click here  for room reservations and to receive conference rates. 
The group rate is $149/night for up to two double beds if booked by 2/13/2020. (By following the link above and selecting your dates, the conference Code PR2 should automatically populate ensuring you get the PRCA conference rate.)
Amenities & Features:
• Complimentary wireless access
• 24 hour Business Center
• Free Parking
• State of the Art Fitness Center
• Heated Outdoor Pool & Spa
• Rooms include: 32″ flat panel TV, Refrigerator, Keurig Coffee Maker
The venue is also near many gulf beaches, Lowery Park Zoo, Downtown Museums, Spring Training, Bush Gardens, Florida Aquarium, and Raymond James Stadium.
TRAVEL
The Holiday Inn Tampa Westshore is conveniently located a mere 2 miles from Tampa International Airport, in the heart of the Westshore Business District.  (Free airport shuttle for registered guests included!)
The convenience of the Westshore market is right out the front door. Tampa's best shopping and entertainment district is well within the complimentary transportation zone of three miles, most within walking distance. You can enjoy either International Plaza or Westshore Plaza for all your shopping needs.
Over 110 stores and 50+ restaurants within a walkable 1-mile radius. Onsite dining available at the market place – coffee bar and 24HR café bar 700 – grille & outdoor lounge. Are you a frequent traveler? IHG Rewards Club members can earn 3 points for every dollar spent!
PRE-CONFERENCE CERTIFICATION SEMINARS 
Certification seminars are exclusively and conveniently offered by PRCA during this time; starting a day earlier (March 4-5). Registration deadline is February 15, 2020.  
Qualified Instructor Certification: The Qualified Instructor Certification program is for those with extensive experience and designed to confirm the requisite levels of knowledge and experience of persons performing instructor training in the challenge course, aerial adventure park and zip line/canopy tour industry.
Qualified Instructor Re-Certification: Also available upon approval.
For further information and details on QI Seminars, contact Mike Barker at <climb1guide@gmail.com>. (Click here to visit our Certifications page and then download the application.) 
Level 1 Low or High Ropes Facilitator (L1L/HR) Certification*:  L1L/HR does not require any prior experience or training. (Click here to download the Level 1 Certification Training Seminar application.) This training is provided by Pro Image Adventures. Contact Tom Andrews at <hanley1000@gmail.com> for details. 
*L1L/HR Cert. is offered offsite at Lake Aurora Christian Camp & Retreat Center, Lake Wales FL (Meals & lodging available at this same site.) 
CALL FOR PRESENTERS! 
Share your expertise and knowledge with other conference attendees by presenting at this years event. We are open for workshop proposals from 1 to 2.5 hours in length in two tracks or categories; Educational and Technical.
Interested presenters should submit a brief 50-100 word outline of their proposed workshop, maximum size, and any presentation requirements to info@PRCAinfo.org. Please email submissions by 2/1/2020.
THIS YEAR'S CONFERENCE WORKSHOPS INCLUDE:
• Qualified Instructors Certification Seminar
• Level 1 Facilitator Training and Certification
• Challenge Ropes Course Tour at University of South Florida
• TreeUmph!  Aerial Adventure Course Participation and Tour
• Canopy Walkways- What they can teach us and why they are saving lives! 
• Facilitating Portable Team Building Activities
• Using the ANSI/PRCA Training Standards
• Exploratory Climbing in Labrador
• Facilitating- Beginnings, Endings, Strings and Things
• The Future – All Inclusive Courses
• Greetings from Cuenca, Ecuador! – Challenges of a Grass-Roots Start-up
• Facilitating and DeBriefing Low Ropes Activities
• From the US to China, Environmental Education & Ropes Courses 
• Law Suit Filed Against us… How will that affect me, how should I prepare?
• Marketing Your Business with Drones
• Exhibit Hall-  Latest Gear and Marketing Products From Top Industry Vendors! 
• Social Gatherings with Appetizers/Hors d'oeuvres, Lunch and Pizza!
• PRCA Annual Members Meeting, Networking Meals, And MORE!
Click HERE to see and download the Conference Schedule.
Click HERE to view and download the Conference Brochure.
SERVICE CREW
Sign up for the PRCA Service Crew Program where volunteers and students who work 15 hours or more on conference related functions earn a free conference registration! This is a great way to save money, support your association, attend some great workshops, and enhance your skills for a current or future employment. Interested persons may contact Service Crew Coordinator Curtis Rowland <canoecurt@gmail.com> to sign up for service. Help at the registrations table, assist with workshop set up and introductions, help with other conference related logistics, and assist the vendors in the exhibit hall, etc. What a great way to get involved and make new contacts!
CONFERENCE REGISTRATION!

 
To
Register online

, click here to be redirected to the Events tab of the website, then click on the Annual Conference link.

IMPORTANT: PRCA MEMBERS SHOULD LOGIN TO THEIR ACCOUNT FOR REGISTRATION AND DISCOUNTS!  Current PRCA members can register for the event logging in to the PRCA website and take advantage of membership discounted rates. Once you have logged in to your PRCA account, simply go the EVENTS tab and click on the conference event. There you can follow the prompts to register. If you are not a current PRCA Member, please consider joining as the discounts to attend the conference exceed that of an individual membership rate.

Cancellations/Refund Policy:
Instructor Certification Seminars: Any cancellations must be received in writing no later than 2/15/20).

Conference Participants: Any cancellations must be received in writing no later than 2/15/20.  Please e-mail cancellation to <info@prcainfo.org>. A 10% fee will be applied to cover credit card transactions and processing fees. Please allow 30 days for refund. Any disputes will be handled by the Board of Directors and all decisions are final.