Save the Dates for 2021!
18th PRCA Annual International Conference and Expo
February 25-28, 2021  (with Pre-Conference Certification Seminars on February 24-25)
VENUE / LODGING:
Lake Aurora Christian Camp & Retreat Center
237 Golden Bough
Lake Wells, Florida, 33898
863-696-1102
United States
Back in the SUNSHINE STATE by popular demand! We especially welcome newcomers, students, camps, operators, businesses, builders,  as well as our loyal members and past conference attendees!
Covid-19 has really been tough on business and camps this past year. The zipline, challenge course, and aerial adventure industry has seen some really hard hit areas while other have prospered. Businesses all over the world have been doing their best to provide services to their markets, all while our personal lives have been turned up side down. Our thoughts and support go out to all that are dealing with the adverse affects of this world wide pandemic.
The PRCA would like to support our industry in the best ways possible! To this end, to address the needs of those who still desire in-person learning and interaction, along with those who may not be able to travel or simply choose not to do so, the PRCA is here to support you!
This years conference will be a hybrid conference, offering both Virtual Workshops for remote attendees AND in person workshop in the sunny state of Florida! Our goal is to provide the same quality workshops of years past, yet be sensitive to the needs of all attendees.
COVID-19 Safety Precautions Notice –
If you exhibit any COVID-19 symptoms or get exposed to a positive tested contact up to within one day of the conference, please do not attend! If you've had symptoms, please bring proof of a negative test showing that you are safe for participation. A conference refund will be provided or you may attend Virtual Workshops. Any lodging or meal fees will be refunded if provided by the venue.
Please practice social distancing, wear masks, and wash your hands often. Additional cleaning measures are being conducted by the venue and where possible, workshops will be conducted outside at the various pavilions and at the challenge course areas. Other safety precautions will be taken as appropriate.
=============================================
CORPORATE SPONSORSHIPS   
Please support this years' Conference by joining now as a Corporate Sponsor! Included in your annual membership is Conference exhibit space and recognition in all of our publicity. (View Sponsor Request letter Here) Please click here now to join. 
THANK YOU TO OUR 2020 SPONSORS!
(Visit our SUPPLIERS Page HERE!)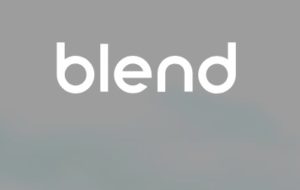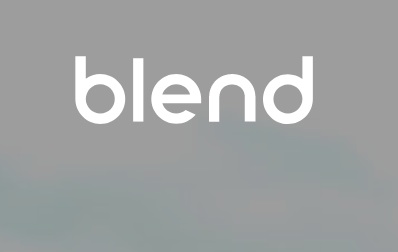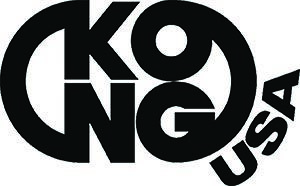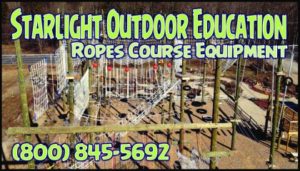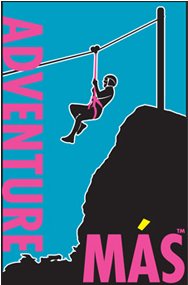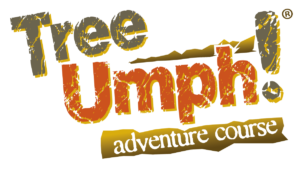 ABOUT PRCA AND ITS ANNUAL CONFERENCE
Since 2004, PRCA has annually convened a conference to promote networking opportunities, general industry knowledge, professional development workshops, state of industry reports, member engagement, and to conduct official Board and Membership Annual meetings.
Who should attend? Challenge course owners, builders, operators, guides, instructors, facilitators, attorneys, insurance representatives, and other interested parties in the ropes challenge course, aerial adventure course, zip line tour industry are encouraged to attend.
A PRCA conference tends to be a more intimate and informal gathering. It  provides a balance of professional engagement while promoting inclusion and the opportunity to have deeper conversations with industry leaders and experts as well as with fellow facilitators and operators.
Conference attendees can gain important skills and core knowledge with access to shared resources which may not be found elsewhere.  And, participation is an affordable option to help you and your staff keep current and aware of important industry changes. Why not attend and gain all the benefits that are available for you through first-hand experience? 
Click here to learn more about PRCA and its many contributions to the Challenge Ropes Course industry!
VENUE / LODGING:
Lake Aurora Christian Camp & Retreat Center
237 Golden Bough
Lake Wells, Florida, 33898
863-696-1102
United States
Lake Aurora is located in central Florida directly off of State Road 60 which runs east and west across Florida. The camp is about 8 miles east of Lake Wales (U.S. 27) or 40 miles west of the Turnpike at Yeehaw Junction. It is on Golden Bough Road, a paved road turning south off S.R. 60. A camp sign is on the SE corner of Golden Bough and S.R.60, and a Sunoco station is on the SW corner.
15 minutes from Bok Tower.
20 minutes from Legoland.
Less than a hour from Disney World.
A hour away from SeaWorld, Universal Studios and other Orlando attractions.
A hour from Orlando International Airport.
A hour from Vero Beach on the east coast or less than two hours from Clearwater beach on the west coast.
PRE-CONFERENCE CERTIFICATION SEMINARS 
Certification seminars are exclusively and conveniently offered by PRCA during this time; starting a day earlier (February 24-25). Registration deadline is February 15, 2020.  
Qualified Instructor Certification: The Qualified Instructor Certification program is for those with extensive experience and designed to confirm the requisite levels of knowledge and experience of persons performing instructor training in the challenge course, aerial adventure park and zip line/canopy tour industry.
Qualified Instructor Re-Certification: Also available upon approval.
For further information and details on QI Seminars, contact Mike Barker at <climb1guide@gmail.com>. (Click here to visit our Certifications page and then download the application.) 
CALL FOR PRESENTERS! Onsite &/or VIRUAL
Share your expertise and knowledge with other conference attendees by presenting at this years event. We are open for workshop proposals from 1 to 2.5 hours in length in two tracks or categories; Educational and Technical.
Interested presenters should submit a brief 50-100 word outline of their proposed workshop, maximum size, and any presentation requirements to info@PRCAinfo.org. Please email submissions by 2/10/2021.
Costs:
Non-members may select from single day or full conference tickets and active members receive discounted rates.
$25/day – Student w/ ID
$125 One Day NON-Member
$325 Full Conference NON-Member
$30/ day Member – $50/day Non-Member for Virtual Attendance
$425 Qualified Instructor Certification Workshop
$75 One Day Member
$250 Full Conference Member
Registration:
To register for the conference, workshops, or for additional information, please visit the PRCA website and "click" on the Conference or Events tab. Members may register at discounted prices by logging into your PRCA account prior.
Location / Lodging:
Lake Aurora Christian Camp & Retreat Center
237 Golden Bough
Lake Wells, Florida, 33898
863-696-1102
United States
Rooms and meal plans have been negotiated that have been designed to minimize costs and make the conference as competitive as possible.
Meals provided will be  Thursday: dinner; Friday: breakfast, lunch, dinner; Saturday: breakfast and lunch only; Sunday: breakfast only at the rates of $9.50 for breakfast, $10.50 for lunch, and $12 for dinner. Lodging / daily use fees are $35/ night lodging in camp dorms or $15 day use fee for those staying off-site.
2021 – Conference Schedule – Click Here
SERVICE CREW
Sign up for the PRCA Service Crew Program where volunteers and students who work 15 hours or more on conference related functions earn a free conference registration! This is a great way to save money, support your association, attend some great workshops, and enhance your skills for a current or future employment. Interested persons may contact Service Crew Coordinator Curtis Rowland <canoecurt@gmail.com> to sign up for service. Help at the registrations table, assist with workshop set up and introductions, help with other conference related logistics, and assist the vendors in the exhibit hall, etc. What a great way to get involved and make new contacts!
CONFERENCE REGISTRATION!

 
To
Register online

, click here to be redirected to the Events tab of the website, then click on the Annual Conference link.

IMPORTANT: PRCA MEMBERS SHOULD LOGIN TO THEIR ACCOUNT FOR REGISTRATION AND DISCOUNTS!  Current PRCA members can register for the event logging in to the PRCA website and take advantage of membership discounted rates. Once you have logged in to your PRCA account, simply go the EVENTS tab and click on the conference event. There you can follow the prompts to register. If you are not a current PRCA Member, please consider joining as the discounts to attend the conference exceed that of an individual membership rate.

Cancellations/Refund Policy:
Instructor Certification Seminars: Any cancellations must be received in writing no later than 2/15/20).

Conference Participants: Any cancellations must be received in writing no later than 2/24/21.  Please e-mail cancellation to <info@prcainfo.org>. A 5% fee will be applied to cover credit card transactions and processing fees. Please allow up to 5-7 business days for refund. Any disputes will be handled by the Board of Directors and all decisions are final.