16th PRCA Annual International Conference and Expo
March 7-10, 2019 
This years conference will be held in Tampa Florida!  Come soak up some sun!
Holiday Inn Tampa Westshore
Tampa, Florida
March 7-10, 2019
Sponsors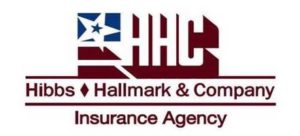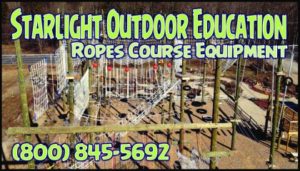 About PRCA
Each year the PRCA covens an annual conference to conduct official Board and Membership Annual meetings, professional development workshops, state of industry reports, networking opportunities, and general industry knowledge. Owners, builders, operators, guides, summer camps, employees, attorneys, insurance representatives, and other interested parties in the ropes challenge course, aerial adventure course, zip line tour industry are encouraged to attend. Over the years the PRCA conference tends to carry a more of a grassroots feel setting, with a more inclusion and the ability to have deeper conversations with industry leaders, experts, and operators. The PRCA and its conferences represent an under realized resource for the industry, yet represents core knowledge of the industry which may not be found elsewhere.
The PRCA is an industry association where the membership has direct voting rights on association matters without the dominance of vendor control or exclusion.  It is a non-profit association comprised of a voluntary board of directors, peer reviewed vendors, organizational members, and individual members. Within the ropes challenge course, aerial adventure course, zip line tour industry, there has been a perceived need for an association and standards document that was reflective of a more democratic process, rather vendor driven and dominant. The essential need is a major requirement for ANSI Accredited Stands Developer status and the PRCA was the first industry association to receive this designation in December 2005. To follow came the first industry ANSI Accredited National SAFETY Standard in March 2014.  This is the only industry standard of this highest designation, which includes safety and training standards. To address this need and to strengthen the effectiveness of the PRCA standards, a solid representation within the industry was sought for census body representation. By collaborating with other industry organizations and with the input of other industry leaders, a more inclusive situation was achieved.
Venue / Lodging: Holiday Inn Tampa Westshore
The PRCA has a room block reserved for conference attendees.  You may follow this link for room reservations and to receive conference rates.
The group rate is $145/night for two double beds.  Going rate during Spring Break season is $260.night (published on Internet 10/25/2018).  By following the link above and selecting your dates, the conference code should automatically populate ensuring you get the PRCA conference rate. Cut off date is 2/8/2019.
In conjunction with the conference, the PRCA Qualified Instructor Certification training will be held concurrently with the conference. Schedules and agendas will be uploaded shortly to the website.
Travel:
The Holiday Inn Tampa Westshore is located in the heart of the Westshore Business District. 2 miles to the Tampa International Airport. Over 110 stores and 50+ restaurants within a walkable 1-mile radius.  Onsite dinning available at the market place – coffee bar and 24HR café bar 700 – grille & outdoor lounge. Are you a frequent traveler? IHG Rewards Club members can earn 3 points for every dollar spent!
Amenities & Features:
Complimentary wireless access
24 hour Business Center
Free Parking
State of the Art Fitness Center
Heated Outdoor Pool & Spa
Rooms include: 32″ flat panel TV, Refrigerator, Keurig Coffee Maker
Tentative AGENDA / WORKSHOPS:
Annual Public Board Meeting
Annual Public Membership Meeting
Instructor Training Certifications
PRCA Task Group / Scope Meeting – Discussion regarding ASTM F2959 activity
ANSI/PRCA Consensus Group Meeting – ANS reaffirmation process
Tours of area Aerial Adventure Courses
Zip line tour workshops
Ropes challenge course workshops
Inspection workshops
Facilitation and Corporate team building models
ANSI Standards Review
Professional development
Networking
Vendor booths
Outdoor Education curriculum workshops
Facilitation / Team Building workshops for zip line tours and aerial adventure courses
Decision Making Styles; and group assessment workshop
World class presentations from attorney, insurance providers, park district professionals, programmers, operators, builders, trainers, and much More!
IMPORTANT: Current PRCA members can register for the event logging in to the PRCA website and take advantage of membership discounted rates. Once you have logged in to your PRCA account, simply go the EVENTS tab and click on the conference event. There you can follow the prompts to register. If you are not a current PRCA Member, please consider joining as the discounts to attend the conference exceed that of an individual membership rate.
If you are NOT a Member of the PRCA, please follow this link to register:
Non-PRCA Member Event Registration – CLICK HERE 
PRCA Members should login to their account to register.
Paying by Check?  Please complete the Registration Form and include with your payment.
Save the Dates for 2020!
17th PRCA Annual International Conference and Expo
March 5-8, 2020